What We Do
Inspection/Evaluation
When we receive a new piece of used chip spreader inventory, our program begins with a thorough machine inspection, evaluation and qualification process.   We go through all the major components, systems, hoses, fittings and fluids and take detailed notes on their condition.
We thoroughly inspect the chip spreaders we bring in, qualify all major systems and components, and repair, replace or rebuild the things that are broken, worn or outdated in consultation with you.   Every job is customized according to our customers' needs and budget.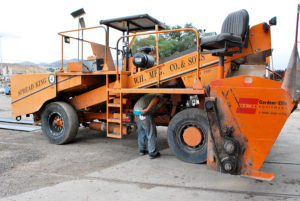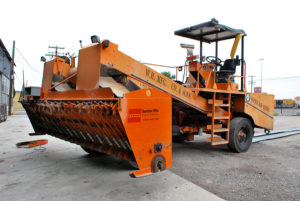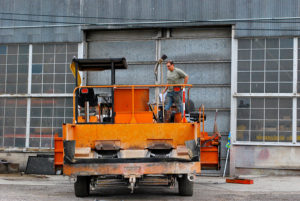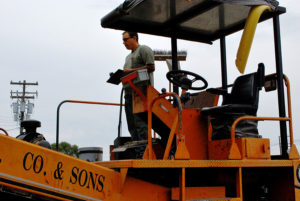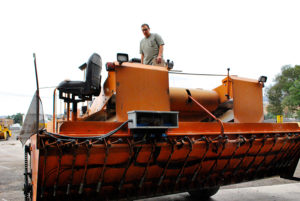 If we are rebuilding to client specs, we discuss details of this inspection report and work with the client to repair, replace or rebuild the used chip spreader according to budget and needs.
If we received the used chip spreader on trade or purchase, we conduct the same evaluation and qualification, then repair, replace, rebuild and refinish depending on what we think provides the best value for the eventual owner.
The goal is always to put all used chip spreaders back in condition to provide many seasons of chip ready performance.
Repair/Replace/Rebuild
Based on your needs and budget, we can perform everything from relatively minor repairs to a complete rebuild and refinish or even make significant upgrades.    New computer systems, upgraded hoppers and spreaders, even conversion to the new High Friction Surfacing machines are all on the table.  We custom rebuild each machine according to our evaluation or directly to the needs of our client's desires and budget.   We explain all the options and costs, and let the client guide the outcome for their used chip spreader rebuild.

State of the Art Refinish
The aesthetics of your machine are important.   From employee morale to public image, a well finished machine looks and performs better in all respects.    New custom paint and top coating protects the machines parts from the elements and will last for decades if stored inside.
Rocky Mountain Rebuild provides world class refinishing using state of the art techniques and facilities.  We completely sandblast machines to remove old finishes and dirt, and repaint with industrial grade, top quality heavy equipment paint in our paint booth.    We test for uniformity of coverage and thickness.   Our paint team are true experts and we do stunning refinish work.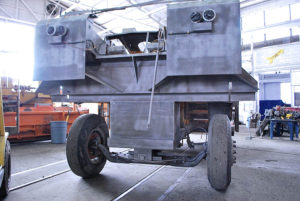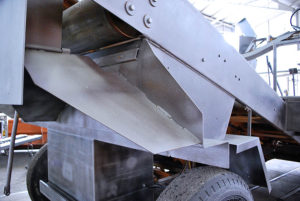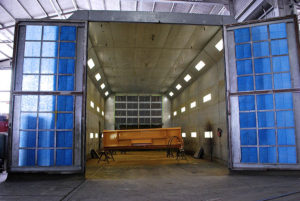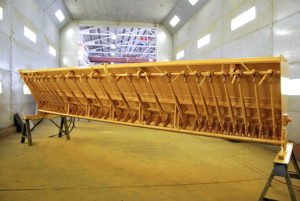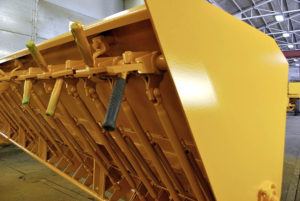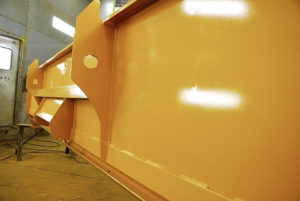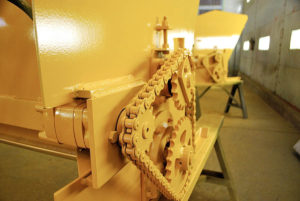 Shipping and Delivery
When you work with Rocky Mountain Rebuild, we will handle all the logistics to ship your used chip spreader to our facility, and ensure safe return after completed work.  We work with reliable transport companies throughout North America and can arrange pick up and return shipping from almost anywhere at competitive rates.   We typically work on a 90 to 120 day turnaround, so plan and book your job well ahead of your next chip season.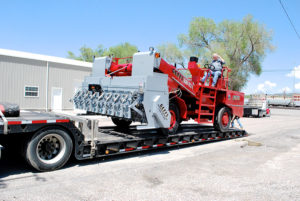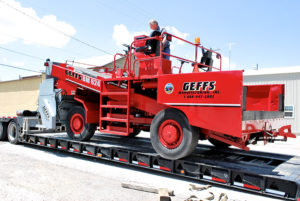 Call Rocky Mountain Rebuild to Discuss Your Needs.
208 232 -1100