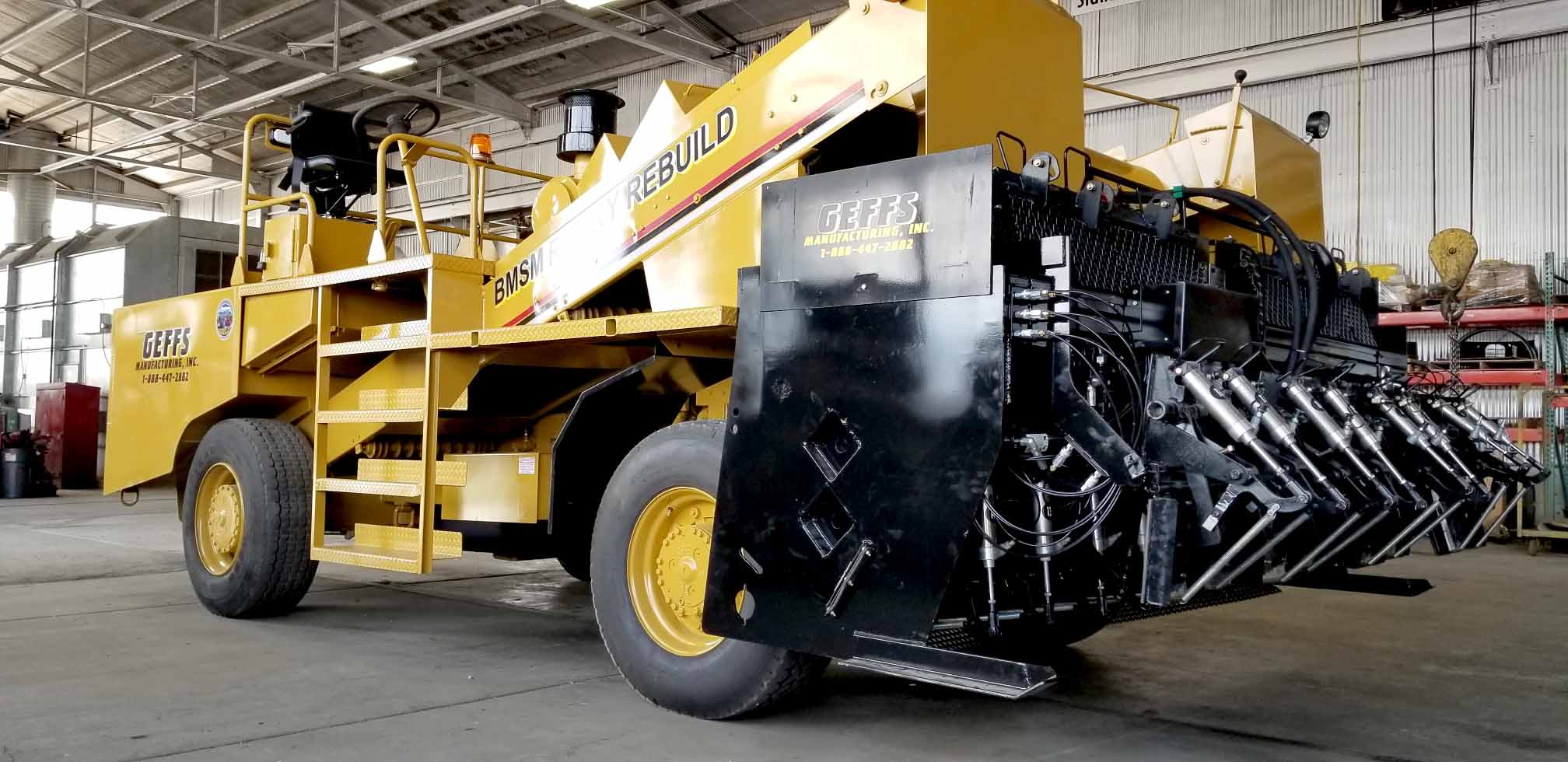 Fully Rebuilt BM 624 Used Chip Spreader
Recently Shipped in June 2019
Our Rocky Mountain Rebuild Used Chip Spreader rebuild and refit program continues to grow with new machines and new orders coming in on a regular basis.
We recently completed a full rebuild on a BM 624 4-Wheel Drive Used Chip Spreader with a versatile manual and computer controlled gate hopper.
We've now shipped this to another satisfied RMR customer on the west coast, and we can do the same for you.   Check out the quality of workmanship and finish on this high value, rebuilt used chip spreader, and call GEFFS Manufacturing and learn more about what our Rocky Mountain Rebuild program can do for you today.
Call Frank at 208 232-1100
Its easy to understand why we're growing with work like this.   With Rocky Mountain Rebuild from GEFFS Manufacturing, municipalities, counties, states and private contractors can get a completely rebuilt, refitted, and refinished Used Chip Spreader for a fraction of the cost of a new machine.   Since many used chips spreaders have relatively few hours on the drive train, once we inspect, qualify and rebuild the major systems, these rebuilt machines will provides years of reliable, top quality chipping while allowing purchasing managers to put funds towards other important items.