ETNYRE CHIP SPREADER SHOULDERING ATTACHMENT WALKAROUND
NEW SIDE DELIVERY/SHOULDERING ATTACHMENT SYSTEM
Inventory Number:  70057EBMR    
AVAILABLE NOW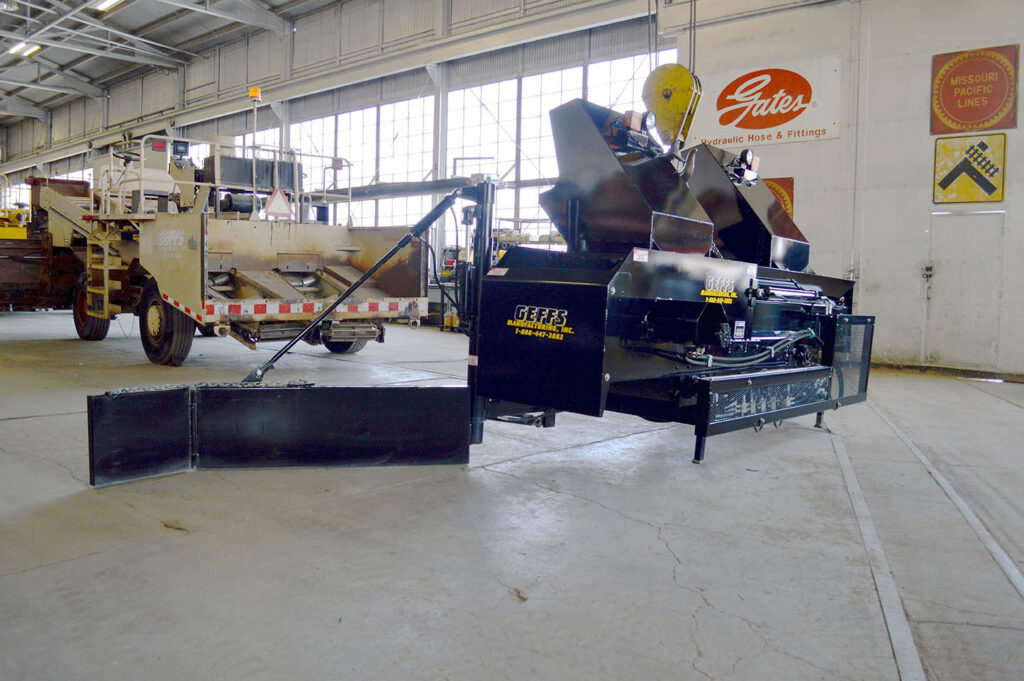 Pictures show actual machine now ready for sale.
Current Unit --
Available Now
Model: ETNYRE
Year:  NEW
Serial Number: 1600602
FITS:   All ETNYRE  Model 211 with Serial Numbers from K5881 TO K6573 machines.
BRAND NEW, 0 HOURS
DIMENSIONS (TRANSPORT WIDTH) COLLAPSED:   12FT 6 INCHES
EXTENDED:  30 ADDITIONAL INCHES FOR THE WORKING WIDTH POSITION
Make your edge work a breeze with this highly effecient chip spreader side delivery shouldering attachment,
completely vetted, inspected and prepared by the pros at GEFFS Manufacturing.   Will fit any
Etnyre Model 211 Chip Spreader with s/n ranging between K5881 to K6573.
Brand New Unit with 0 Hours.  Ready for immediate delivery.
Won't last.   Call Frank at 208 232 - 1100 today