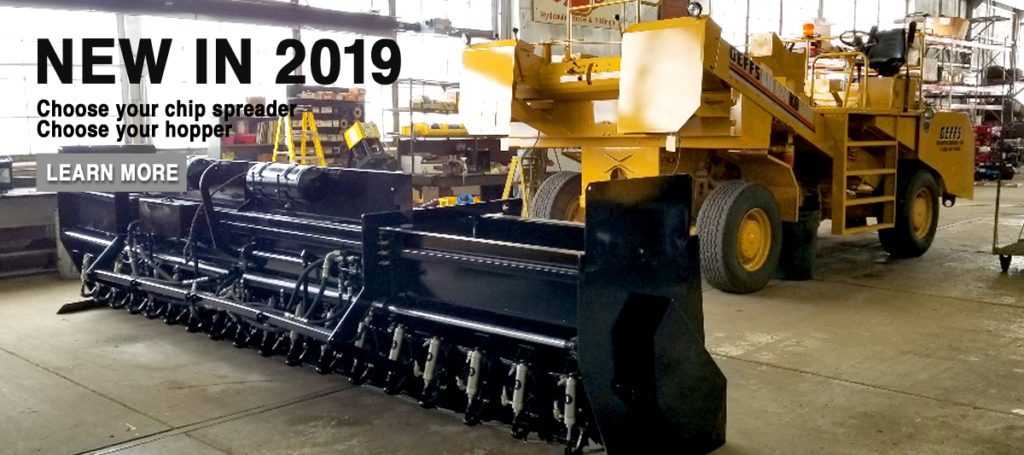 No one gives you more options when it comes to used chip spreaders than GEFFS Manufacturing and the Rocky Mountain Rebuild program.
Here we see some of our most current work as we are beautifully rebuilding a 4WD machine for a local municipality, and demonstrating our exclusive hopper selection options.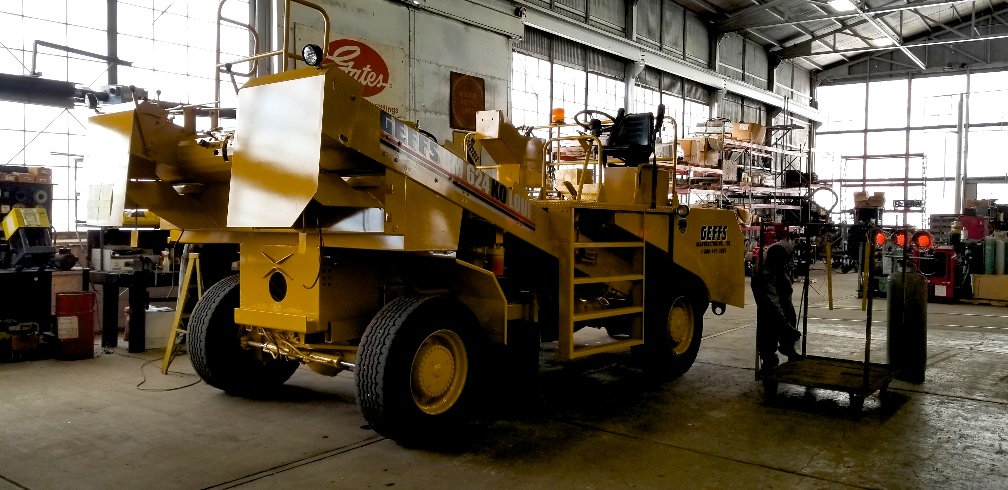 This machine can be fitted with either a manually controlled fixed hopper for simple spreading with easy to manage and maintain hand controlled gates. Or upgraded with an expandable hopper with computer controlled gates that can be managed from the operators station. This is exclusive technology and only available from GEFFS manufacturing.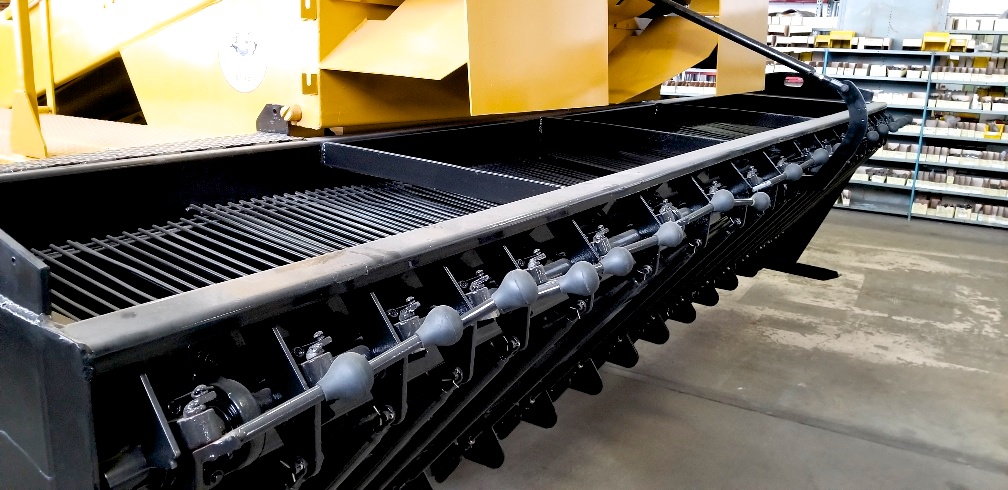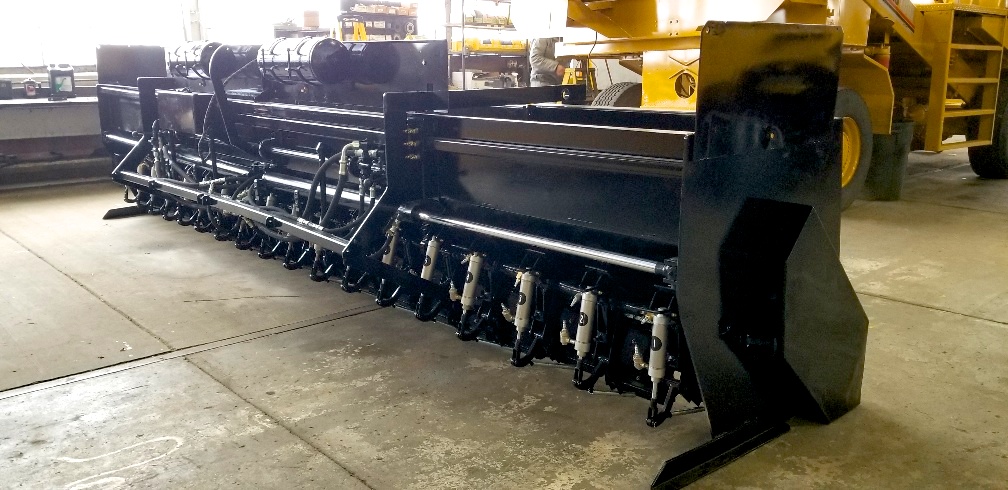 This machine has gone through our full Rocky Mountain Rebuild qualification and inspection program, and has had many components replaced, upgraded and refinished as needed to provide decades of continued high quality chipping performance, for a fraction of the cost of a new machine.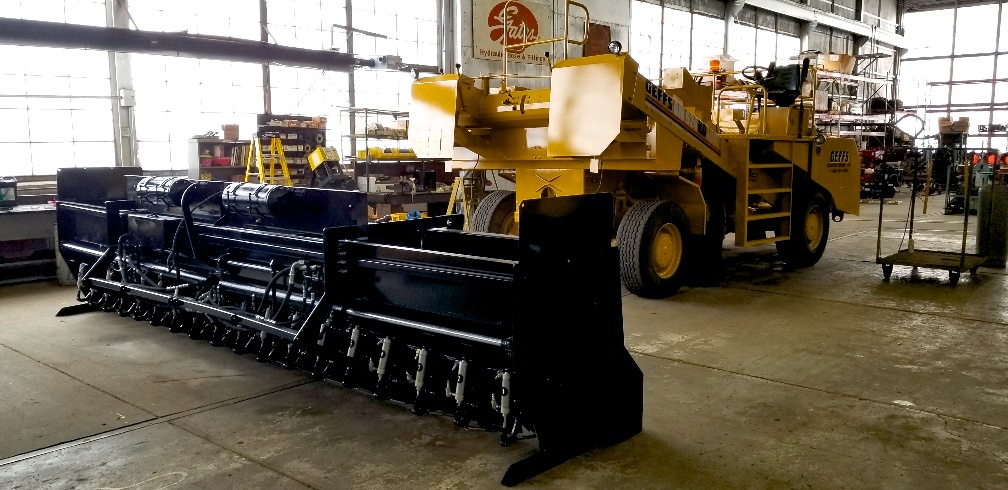 No one works harder to determine and meet your custom chipping needs than the pros at Rocky Mountain Rebuild. Choose a simple to operate fixed manual spreader box, or an expandable computer controller hopper managed from the drivers position. Or both. With Rocky Mountain Rebuild, you get more options than ever before to maximize your investment in chip spreading equipment and achieve peak, long lasting performance in the most cost effective fashion possible.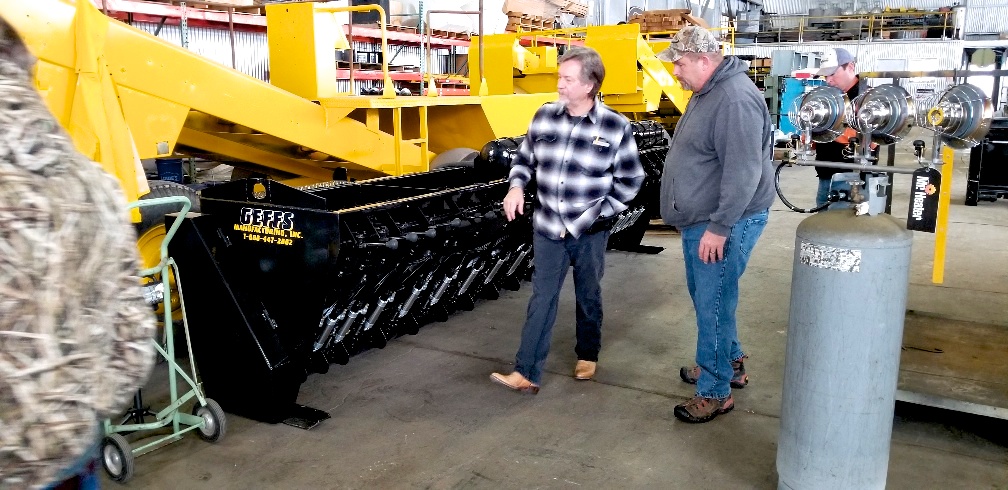 Call today and learn more about Rocky Mountain Rebuild. Tell us about your chip spreading needs, and let us find a perfect solution for you, and your budget.
Call Frank today at 208 232-1100.