GEFFS Used Chip Spreader Inspection and Qualification
Rocky Mountain Rebuild performs the most thorough and comprehensive used chip spreader inspection and qualification process in the industry.
We've developed our own proprietary 18 page quality and inspection report that covers and guides our inspection and documentation of every aspect of your machine from top to bottom, front to back.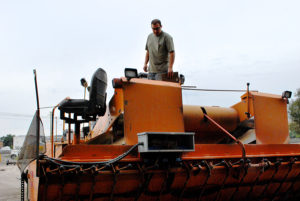 7 Key Areas
Our expert evaluators go over the machines equipment condition and function covering 7 major areas:
–Basic Operation
–Structural and Conveyor Systems
–Power Train
–Electrical Systems
–Spread Hopper
–Hydraulic and Air Systems
–Paint, Finish and Decals
Full Reporting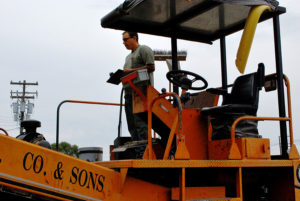 When the entire process is complete, we provide you with a complete profile of the overall condition and functionality of your machine and all its major components and systems. What's working, what's not, what works but may be close to failure, the condition of all rubber and hoses — these consistently deteriorate over time especially in machines exposed to weather — the function of the computer and control systems and the overall condition and maintenance needs of the drive train.
We even send out samples of your machine's engine oil and other critical fluids for laboratory analysis to gather additional in depth information on how these systems are holding up.
Proprietary Documentation, Process and Discussion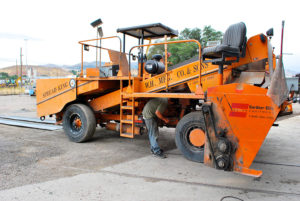 We are very thorough in every aspect of our inspection. Every finding is fully documented in our 18 page, proprietary machine report form, and from there, we can discuss all the options you may consider from partial tune up, repair or replacement in areas with critical maintenance needs, to a total factory certified rebuild which will restore your machine to like new condition and performance for half the cost of a new machine.
Trust your used chip spreader to a Rocky Mountain Rebuild Inspection and Qualification, and you'll know everything there is to know about your machine, its condition, and the options to keep it performing reliably for years to come.
Contact Rocky Mountain Rebuild  208 232-1100.